Sep 7, 2020 06:53 PM Central
Leah Parker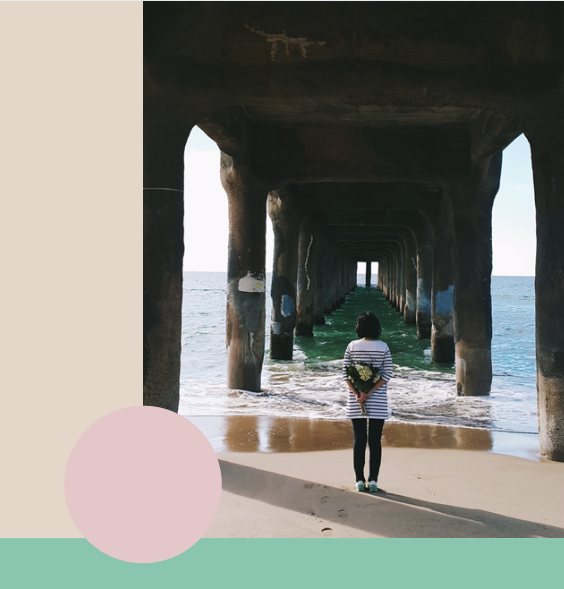 Having chronic illness presents unique daily challenges. One day I can feel great and the next week it can be hard to want to do anything. The unpredictable nature makes it tough to truly make plans because I just never know exactly how I am going to feel. Like many others in my situation I usually just push through and do the best I can each and every day and rest on my days off.
When the pandemic began I have to admit I was afraid. Being an immunocompromised healthcare worker that worked in a walk in clinic was terrifying. The media was not helping things at all-every channel I turned too seemed to be announcing doomsday.
Not only was I afraid , many around me were either scared or angry. Emotions have definitely been on edge and being a provider people were sharing those concerns with me daily.
I have always considered myself overly compassionate and empathetic. So experiencing my own concerns along with those I came in contact with was definitely tough.
Stress is a trigger for my own illnesses and during this time I have had a worsening of symptoms. Self-care had to be a priority.
I would like to share some things I have found helpful to my healing during this time in hopes it may help you as well.
Turn OFF the news- I do not think I have to explain why I recommend you just turn off the news at this time. I will just leave you with the thought if it doesn't promote joy or peace or calm then change the channel.


Speaking of TV-lately I have chosen shows and movies that promote calm. I say this as a person that usually chooses crime shows or action films-but during this time I have watched shows you would find on the Hallmark Channel. You know shows that would give you the 'warm and fuzzies".


Rest-
before the pandemic life was so rushed. The one thing this pandemic as allowed me to do is appreciate the ability to slow down and rest when I need to. Listening to your body is so important
Express your cares and concerns-
I know for me it was very hurtful to hear from people I knew statements like " Well the virus is really only deadly to those that are old or that have some underlying condition" totally forgetting that they are speaking about me when they are so nonchalantly stating that.
Find your Joy
-During this time I discovered just how much I love my puppy, Luna. She has been such a JOY to me and so therapeutic. I have also enjoyed gardening at a local community garden. Music has always been a love- I discovered a new artist during this time that I just love love love!
Grounding-
I love to diffuse oils and listen to music to quiet my mind. Other times I love to kick of my shoes and walk around in my barefoot in my backyard while looking at the beautiful trees. Yet other times I like to listen to others using their singing bowls ( I have one and am still learning how to use it) It's important to take time and quiet your mind from those racing thoughts.
These are just a few tips of things I have done to manage during this crazy and beautiful and chaotic time. Just know that this too shall pass!