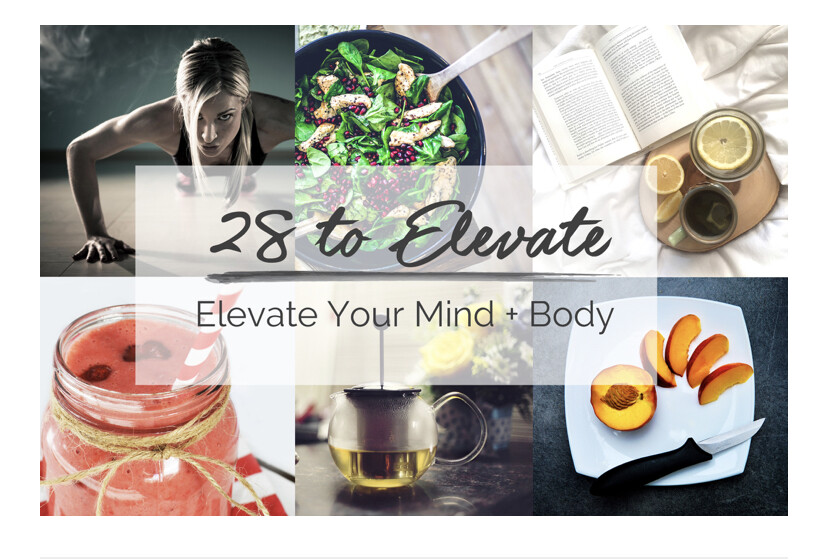 Feb 01, 2021 12:00 AM

–

Mar 01, 2021 12:00 AM

Eastern time
Are you looking for a change this year and need some extra ongoing support to help you follow through on those healthy habits you are trying to make stick?
If so, join me for "28 to Elevate". This is a 28-day FREE program which will personally guide you to make simple and effective shifts in your everyday life for SUSTAINABLE change. If you enjoyed the information on health and wellness in this class, you are sure to love this program and succeed.
This 28-day challenge will not only give you tools to improve your health and wellness so that you feel more energized, self-confident, and look your best, but it will also help you incorporate essential oils from your Premium Starter Kit (PSK) so that you can elevate your health and wellness.
- Daily lessons filled with step-by-step instructions for making positive shifts.
- Video and audio tutorials that touch on important areas of personal growth such as healthy how-to's in the kitchen and guided meditation.
- A downloadable journal with activities to help you grow and space to reflect on struggles and successes.
- A collection of recipes to stay on track!
- The final week you will be guided through a 5 day cleanse to kick your health into HIGH GEAR.
5 Day Cleanse Guide includes:
- 5 Day meal plan filled with smoothie, salad, and soup recipes along with healthy snack suggestions for the entire week.
- Grocery shopping list that coincides with your meal plan.
- 5-day workout plan – no gym membership needed!
- Daily cleanse checklist to guide you through the process and keep you focused.
- Valuable information about detoxifying foods, our favorite cleanse products from Young Living and MORE.
This guide is over 40 pages of pure goodness that will add tremendous value to your life.
Message me if you are ready to begin this 28-day journey to health and wellness, and I will send you the info to get started.
You will want the essential oils Premium Starter Kit to follow along with the oil suggestions. A list of optional but very effective products in addition to those in the PSK is provided for you once you join.
You'll have fun as you reset and focus on your health goals this year.